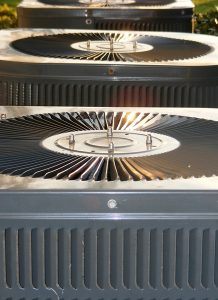 The summer months here in Texas can be brutal. If you've lived here even a year, then you already know that temperatures often climb into the high 90s! In fact, the average temperature in July is 97°F, and temperatures often reach 80°F by the time April rolls around. You are going to want a working air conditioner before spring arrives. Let's face it, it's warm year-round here and you probably use your air conditioner more than the average American. Parts wear out with use, and if you've noticed your system needs repair, don't hesitate. Waiting until spring to fix your AC could leave you quite uncomfortable.
We believe that every home should have a dependable, effective, and efficient air conditioning system that homeowners can rely upon to keep them cool and comfortable throughout the hottest time of the year. A broken-down air conditioner is a serious problem during the summer season, so it is important to take precautionary measures. It is vital to schedule your air conditioning repair services at the first sign of an issue, thus limiting the chance of further damage and system failure.
Often, homeowners are unsure as to whether their AC units need repair.