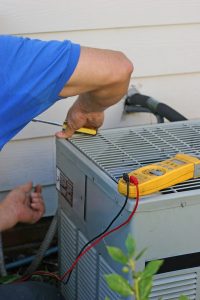 Temperatures have been on the cooler side in recent weeks, but we are all well aware of how quickly spring and summer bring with them stifling hot weather. Is your air conditioner ready? This is the perfect time of the year to arrange for your AC system's annual maintenance to ensure that it is, in fact, ready.
There are a few Austin, TX AC maintenance tasks you can do on your own. This includes changing the air filter every 1 to 3 months. But full maintenance that makes an actual difference in the performance or your air conditioner needs to be left to the pros.
Only an experienced and trained HVAC technician will know how to manage the numerous tasks associated with an AC tune-up, such as inspecting motors and electrical components, and cleaning moving parts as well as coils. You can rely on our team to provide you with comprehensive maintenance. But what are the benefits?