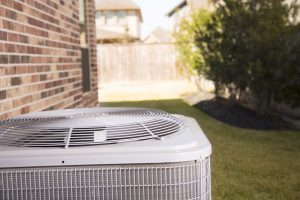 Spring is officially here. But of course, for our part of the country, warmer weather is already gracing us with its presence. As such, it's important that if you have an aging air conditioner, you give it a close look to see if it has any pressing repair needs, let alone if it can make it through another sweltering summer. If it can, great! If not, however, then now is the best time to have it upgraded.
Upgrading your air conditioner to a newer, more efficient system allows you to take advantage of improved AC efficiency and other benefits. But how do you know if you're even in need of an AC upgrade? There are some signs you can watch out for that indicate it may be time. Age, for instance. Although it's dependent on the manufacturer and how diligently you stayed on top of AC maintenance, most air conditioners can last one to two decades. Keep reading for some additional signs.
An Expired Warranty
The system warranty that comes with your air conditioner covers its components for a certain period of time. This ensures that repair costs stay down as long as it's in effect, and so long as you keep up on maintenance, your cooling system may last for months, or even years, after the warranty expires.
However, if that warranty expiration is coupled with either or both of the following signs we're about to mention, then this is a good indication it's time to start AC shopping.
Too Many Repair Needs
Even the most efficient and well-cared for air conditioner will wear out over time. This means repair needs will become more and more frequent. If your air conditioner requires repairs or suffers from breakdowns 2 to 3 times a year, it may certainly be a candidate for replacement.
This is also true for a system that has only had one breakdown, but is aging and to get it working again means spending about half of what you would on a brand new AC system.
Higher Than Expected Monthly Bills
The cost of running your air conditioner may steadily rise the older and older the system gets. This is a sign of advancing age and multiple worn parts that just can't do their job as effectively as they once did. You'll notice your monthly utility bills rising, even if you have comparative use to last year.
Replacement means you can save a good deal of money in energy costs, helping to offset the cost of a new unit over time.
Why You Should Consider Replacement Now
Checking for replacement and upgrade options now means that you'll be able to enjoy improved savings and system efficiency sooner rather than later. Additionally, if you do need a system replacement, right now is the best time to do it before temperatures reach their highest.
You'll have more time this way to fully explore your options and determine what type of cooling system is best for you, your home, and your budget.
Contact Roznovak's Services today for exceptional Austin, TX air conditioning repair and replacement.