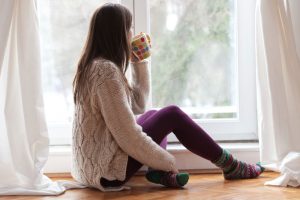 Installing a whole-house humidifier is a great way to improve your indoor air quality. But did you know the benefits can extend way beyond that? If you are looking to give your HVAC system a boost this winter, consider humidifier installation. We still have a couple more months of chilly weather before the temperature soars well into the 90s, so why not take advantage of the savings that a humidifier can offer you this season?
In this post, we are going to outline some of the many benefits you'll experience when you install a whole-house humidification system. If you would like to learn more about these Pflugerville, TX HVAC services, keep reading below. 
What are the benefits?
Better Health
Dry air is a leading cause of respiratory problems, snoring, and illness. When your home is properly humidified, you significantly lower the risk of catching a cold or flu. Plus, you reduce the chance of getting infections.
Increased Comfort
When there is adequate moisture in the air, you can eliminate annoying symptoms such as dry skin, sinus issues, scratchy throats, and allergies. Generally, we associate these symptoms with illness, however, dry air is often the culprit.
In addition, a humidifier can make your home feel even warmer, so you'll feel extra cozy and comfortable when the temperature drops.
Home Preservation
Wood floors and furnishings are susceptible to damage caused by dry air. Damages such as cracking, warped walls, and paint chipping can all be avoided when you invest in whole-home humidification. Damaged home and property can be quite expensive to repair or replace.
Improved Heating Efficiency
When you invest in a whole-house humidifier, your heating efficiency will improve dramatically. Because a humidifier can actually make the whole home feel warmer, you will be able to avoid raising your thermostat. In fact, you might be able to reduce the temperature in your home and feel just as warm!
This makes it much easier to save money and boost energy efficiency. Your system will not have to work as hard to provide warmth and comfort. This reduces wear and tear on its parts and overall stress on the system. A whole-house humidifier will significantly lower your monthly heating bill!
So, why not?
If you are looking for ways to enhance indoor air quality, boost energy, and save money, then a whole-house humidifier is the right system for you! Should you decide to invest in a humidifier, you will need professional installation services. It is highly important that your new humidifier is properly integrated into your existing HVAC system.
Our experienced team here at Roznovak's Services, Inc. are here to assist you with all your humidifier needs. We will help you select a humidifier that will best meet your home's individual needs. Our specialists will be happy to sit down and speak with you about the systems that we offer in order to make certain that your humidity needs are taken care of. We only install high-quality systems that are built to last. In addition to installation services, we offer humidifier replacement, repair, and maintenance.