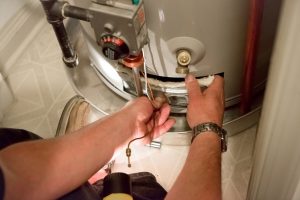 Around these parts, the winter season takes a little longer to cool us down than other areas throughout the country. Despite this though, when nighttime temperatures do creep to 40 and below, it's vital that you have a fully functional heating system installed in your Round Rock, TX home. To be fully operational, and to provide you with the most comfort for your dollar, it's also vital that your heater is efficient.
While this is partially contingent on how efficient of a heating system you purchase to begin with—which we discussed earlier this month—it also relies on the fact that you'll keep on top of repairs. But how do you know when your heater is in need of repairs?
Preventing Repair Needs
The first step to preventing repair needs is to schedule routine heating maintenance at least once a year (twice if you use a heat pump). During this time our technicians will fully inspect, clean, and adjust any components that need it, also calling attention to potential repair needs. Whether you've neglected this service or you're just concerned that something is amiss with your heating system, we've shared some signs below that also indicate it's time for a repair call.
Ominous Noises: You know better than anyone what your heater sounds like on a day-to-day basis. So if it's running and you detect an abnormal sound, do not brush it off. A banging sound could mean something is loose, while a hissing sound could mean that refrigerant or air is leaking from the system. Be sure to call a professional at the first sign of a disconcerting noise.
Thermostat Inefficiency: Meaning, you crank up your thermostat and you still aren't getting the heating comfort you desire. While this could be the sign of a malfunctioning thermostat that needs upgrading and not an actual problem with your heater, it could also mean that you have leaking ducts or—in the case of a gas furnace—a pilot light problem.
Your Energy Bills Have Increased: Are you using your heater more than you did last year? Do you use it more in comparison to your immediate neighbors? If you answered no to both of these, then there is no reason your energy bills should be more than they were this time last year, or significantly more than what your neighbors are spending. This means that your heater has something wrong with it that's preventing it from working as efficiently as it once did.
The Heater Won't Start or Won't Stay On: This is, of course, a very frustrating problem to have, particularly in the dead of winter. While it may seem obvious that you need to call for services in this case, we'd like to let you know why this is happening. It may be a problem with the fan motor of your furnace, or the capacitors that help it to start and run. It could also be faulty electrical wiring, or yet again a problem with the thermostat rather than the heater itself.
For professional heating repairs or simply some friendly heating efficiency advice, look no further than Roznovak's Services. Contact us today for exceptional service!