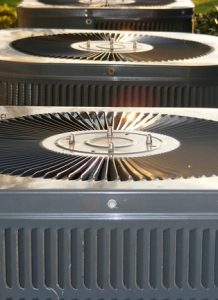 This is especially the case for Texas residents! As you're well aware, our state is known for its heat. Sure, we've had some chilly temperatures, and we still have some cool weather ahead. But for the most part we really needn't worry about dealing with bitterly cold temperatures for too long. What we do need to worry about, though, is whether or not our air conditioners are equipped to handle another season of reliable cooling. The number one way to ensure this is by scheduling routine air conditioning maintenance.
Maintaining your air conditioner is an important part of home care, increasing the efficiency of your comfort systems and appliances and ensuring that everything is safe for your home and your family. Air conditioning maintenance, in particular, is a good way to ensure that when summer temps do start rising, you will be well prepared and won't have to scramble to schedule services.
Air Conditioning Maintenance Is Easy to Schedule Now
It may still be wintertime, but in a couple short months as we transition between the winter cold and summer heat, HVAC technicians will naturally be less busy. You won't have to compete with emergency service calls while trying to schedule your routine maintenance service. This means you can arrange your maintenance service for a time that is most convenient for you.
You Will Be Well Prepared
Weather isn't always as predictable as we'd like it to be. Leaving your AC maintenance until the last minute could mean facing your first day of intense summer heat with a malfunctioning air conditioning system—or even no air conditioner at all!
Maintenance Saves You Money
Over the summer, your air conditioner accumulates a lot of natural wear and tear. This can force it to work harder than it should have to, and as a result its inefficiency will increase your utility bills over time. Maintenance helps you stay on top of this wear and tear, in addition to any potential repair needs, so that your system can function as it should. This ultimately saves you money that you might have otherwise spent on emergency AC services.
Catch Repairs before They Become Emergencies
When you have your AC inspection and tune-up done early enough, it can give you a pretty good head start on arranging for any repairs you might need before the serious heat arrives. This way you can have as minimal disruption to your home cooling as possible.
Once-a-Year vs. Biannual Service
A traditional central air conditioning system needs maintenance at least once a year, preferably before its heaviest period of use. What if you use a heat pump, geothermal system, or ductless system, though? Because these systems are 2-in-1 and provide you year round comfort, they need more than just a once-a-year checkup. They need biannual maintenance.
Maintenance is vital no matter what type of heater you have, but this is particularly the case for gas-powered systems. Though they are built with customer safety in mind, natural gas still poses a risk that should never be ignored.
We are the team to turn to for quality air conditioning maintenance in Round Rock, TX. Contact Roznovak's Services today!