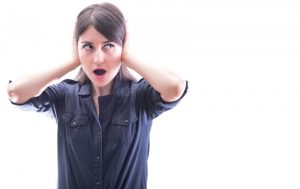 Wouldn't it be great if we had air conditioning systems that could self-diagnose problems and report them to homeowners in detail? We're sure this technology isn't too far off, but in the meantime, we have to rely on other warning signs that an air conditioning system is in fact in trouble. Perhaps it's a drop in cooling power, a rise in electric bills, or repeatedly tripping circuit breakers.
Another fairly common sign of an air conditioner malfunction is strange noises coming from the system. You will know better than anyone else the various sounds that come from your cooling system, so when something sounds off, be sure to give us a call for quality AC inspection and repairs. In the meantime, we're happy to share with you some of the sounds you should never hear coming from your AC.
Shrieking: Otherwise known as the sound of metal on metal, this sound can be indicative of a variety of motor problems. The most likely culprit is motor bearings that have worn down. If these bearing fail, then the stress on the motor can permanently damage it. Our technicians can replace the bearings in order to rescue the motor.
Grinding: This is another potential sign of motor problems, often from too much dust buildup or too little lubrication on the component. If this is paired with an acrid odor from the vents, be sure to shut off the air conditioner right away and call a pro, as your motor is very likely overheating.
Rattling: This may be a minor problem—something like a loose cabinet door. However, it may also be that a component has come loose and is being knocked around, or a blower fan problem. It may be that you have bent fan blades, or even that the cabinet is coming loose from its slab. If you hear rattling coming from the ducts and not the actual cooling unit, then you likely have damaged ductwork, which is just as detrimental to system operation.
Hissing: This is probably from a refrigerant leak, and can happen due to corrosion on the refrigerant lines. The hissing noise is an early sign of this problem—indicative of high pressure gas escaping from the lines. You should ensure this is handled right away by a pro.
Clicking: You may hear clicks occurring when your system starts up and when it cycles down. These clicks are normal. What's not normal is consistent clicking or a "hard starting" air conditioner. This means that the system is struggling at powering the compressor—an issue you'll want fixed right away.
Clanging: This noise can be rather loud and alarming, and should of course never be ignored. It's probably a loose fan belt (particularly if you have an aging system) or a bent air handler that the fan blades are knocking into. It's a good idea to shut the system down before there's any more damage, and then call our pros.