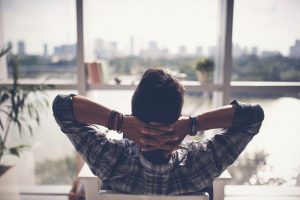 It goes without saying that summers in Texas can be pretty unbearable. With summer progressively getting hotter, now is the best time to take a look at what you can do to increase the comfort of your business or commercial space. If you haven't thought about your commercial HVAC in Austin, TX in a while, there's no time like the present. This is particularly true if you never scheduled an AC tune-up this past spring.
This brings us to tip #1 for keeping your office and employees comfortable and happy:
Tip #1: Schedule Commercial AC Maintenance!
Maintenance is one of those air conditioning services that's important for residential properties, but even more important for commercial buildings, whatever size they are or function they serve. Efficient and effective air conditioning helps manage the comfort of your employees, customers, clients, tenants, and guests.
Additionally, depending on the needs of your particular space, it may even be needed to keep equipment from overheating. In a residential space, you need only worry about the comfort of a few, while if you're a business owner or manage a commercial property, your responsibility is much greater.
More about Maintenance
We run a business too, so we understand—you are busy with many things each and every day. Scheduling AC service that you don't particularly need right now might seem silly, maybe even like a waste of time and money. But we urge you to reconsider this idea, since maintenance isn't just a luxury service, it's a preventative service.
Commercial AC tune-ups in most cases take about 1–2 hours per unit. If you have a packaged or rooftop unit, you really don't even need to worry about HVAC technicians being in the way or disrupting business too much. During this service, our professionals will comprehensively clean and adjust the inside of your system, and thoroughly inspect it for any pending or potential repair needs. The inspection portion includes:
Making sure the air filters aren't too clogged (you should be changing or cleaning these every 1–3 months).
Lubricating moving parts so that they function as they should.
Conducting a safety check to protect your commercial building and everyone who sets foot in it.
Tightening electrical connections and checking on the refrigerant charge.
Checking rooftop units to ensure there are no malfunctions.
If our technicians do come across an area of your commercial AC system that needs repair, we'll let you know ASAP and help you arrange for the necessary services… which brings us to our second tip…
Tip #2: Schedule Repairs ASAP
AC repairs are never something that should be neglected, particularly in a commercial space. For instance, what if we discover a refrigerant leak? This means your system can suffer. The leak must be accurately located and repaired so that it doesn't have to work harder than it should in order to reach the desired temperature. Letting any repair needs go can cause your system to break down much sooner than it otherwise would.
For superior commercial HVAC services in Austin, TX, contact Roznovak's Services today!