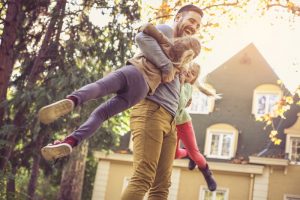 It's February! That means that summer is right around the corner for us Texas folks. It is time to start thinking about where you can find the best ice cream, where to go on vacation, and yes, how to boost your AC efficiency. Though it might not be your favorite pre-season to-do, it is important to schedule your air conditioner tune-up before the season actually begins.
Scheduling air conditioning maintenance in Austin, TX now ensures that your system will work efficiently and effectively, even during the hottest heatwave. A faulty AC can leave you and your family quite uncomfortable, so it is best to be prepared ahead of time. In case you aren't yet convinced, we have listed a few of the many reasons why you should schedule your AC services now.
Why Schedule Your Services Now
Here's why you should schedule pre-season air conditioner services:
Efficiency
Holding out on much needed AC services could leave you in the position of operating an inefficient system, which is never a good thing. Everyday wear and tear put significant strain on your air conditioner, leading to an increased risk of repairs and sky-high cooling bills. Scheduling your services now ensures that your system is running smoothly before the season begins, keeping repair costs and utility bills to a minimum.
Reliability
Summer here in Texas is HOT. Temperatures often reach as high as 95°F, so the last thing anyone would want to deal with is a faulty air conditioner. A professional HVAC technician can make sure that your system is equipped to handle the Texas heat, keeping you and your family cool and comfortable throughout the entirety of the season.
Convenience
Far too often, homeowners wait until the last minute to schedule their air conditioning services. This means that at the height of the season, technicians are quite busy answering service calls, making it hard to schedule an appointment that is best for you. Scheduling pre-season services ensures that you'll find a time that is convenient for your busy schedule.
Time
During your tune-up, your HVAC professional will thoroughly inspect your system for any sign of an issue. Should they find one, you will need to schedule a time for repairs. Having your tune-up and inspection done now means that there will be plenty of time to perform any necessary repairs before temperatures become unbearable.
Contact a Professional
The best way to ensure a job well done is to schedule your services with a professional. There are plenty of amateurs and so-called 'handymen' willing to service your system. However, many lack the skill and experience needed to perform maintenance and repairs.
Our team here at Roznovak's Services, Inc. is here to help you get prepared for summer. Our comprehensive air conditioning maintenance and repair services will keep your AC running efficiently and effectively for many years to come!
To schedule your air conditioning services, or to learn more about the benefits, contact the team at Roznovak's Services, Inc. Serving Austin and the surrounding areas.