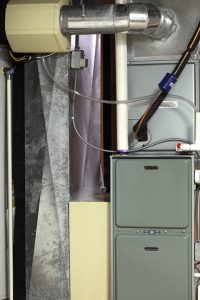 When you live somewhere known for its heat, as we do, then your heating system isn't often given a whole lot of thought—particularly your commercial heating system! But preparing for winter, no matter how brief or mild our winters may seem, with a commercial Austin, TX HVAC inspection and tune-up is essential in preventing repair troubles, energy waste, and shortened equipment life.
No matter the size or function of your business or commercial space, maintenance is even more important for a heating system of this kind as it is for a residential heating system. Proper heating not only manages comfort for employees, customers, clients, tenants or whoever your space serves, but it's vital in protecting your heating equipment from overheating and from malfunctioning. Homeowners only need to worry about the comfort of a few people, while businesses have to worry about the comfort of many—so investing in maintenance to care for your commercial heating system is key to ensuring the comfort of your space.
Sign Up for Regular Maintenance for Your Commercial System
As a busy business owner or manager, you have a great deal on your plate each and every day. It's easy to allow scheduling pre-season maintenance slip your mind. However, if you sign up for our commercial heating maintenance plan, we'll reach out to you with a reminder that it's time to give your system a thorough check before winter arrives.
Heating maintenance can take up to a couple hours for each unit, depending on your specific space and system. This is nothing compared to the business interruption you could very well be avoided by having the system checked! Our commercial HVAC technicians will do a thorough check of the heating system as a whole. Our gas heating maintenance tasks include:
Testing the thermostats.
Checking safety controls.
Adjusting burners as needed.
Checking for gas leaks with bubbles at major system components.
Checking the air filter to ensure it's not clogged (changing the air filter should be something you do every 1–3 months!)
Checking the vent pipe, gas pressure, and temperature rise to ensure everything is working effectively and safely.
If during your commercial heater maintenance our technicians discover a place where the HVAC system requires repair to fend off a worse problem or a drop in heating performance, we'll let you know and help you arrange for the necessary services in time to beat out chillier temperatures. For instance, if we notice a component that's damaged or become loose, we may recommend you have that component replaced, and the rest of the system may need repair too if affected.
There are a number of advantages to signing up for our commercial maintenance plan. This includes longer system life, better heating efficiency, and a peace of mind that you don't have to worry about your commercial heating failing you when you need it the most. You have other things to worry about, after all!
For quality residential and commercial HVAC services throughout the greater Austin area and beyond, Contact Roznovak's Services today!